Certified International Employment Law Analyst (CIELA)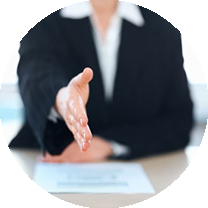 Certified International Employment Law Analyst
(CIELA)
With multinational enterprises being concerned with transnational human resource projects and employment law compliance across various jurisdictions, the need for a streamlined employment law is highly necessary now more than it has ever been. Expertise on cross border labour and employment matters is sought after by corporates aligned globally. This is what the Certified International Employment Law Analyst (CIELA) programme seeks to provide; expertise on various aspects of Employment Law at an international level.
The programme equips the attendee in comprehending the specific issues and dimensions concerning transnational employment especially, compliance, HR policy, employment contracts, suspension and termination of employment, lay-offs and cost-cutting measures, offshoring and outsourcing, employee communication and data laws, monitoring and screening, employment status, employee discrimination, injuries and compensation, expatriate employee issues, employee rights on equity, labour unions, employment dispute resolution, wages and salary, ethics and codes of conduct, unethical practices, due diligence, and restructuring. The course looks at essential aspects of employment law from a practical perspective so that Human Resource professionals as well as Employment lawyers can not only learn about the applicable laws, but also how it works in a given situation.
Who Should Pursue This Course

Human Resource professionals
Lawyers
In House Counsels
CEOs,
Administrative Staff
Legislative Officers
Entrepreneurs
Method of Instruction

The course is designed by experts on the subject who have both experience in teaching and employment law practice. The course enables an interactive mode of learning through video lectures, reading materials and practical notes
Benefits and Outcome of the course

Learn practical aspects of employment law
Learn the procedures for hiring, retaining and termination
Exchange and Network with HR professionals from around the world.
Understand the different types of contract relating to Human resource sector.
Key differentiators

Learn from the experts.
Be updated on legal and policy issues of international employment
Understand the nuances of international employment law
Convenient modes of learning
Certification