Certified Human Rights Law Analyst (CHRLA)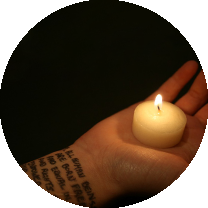 Certified Human Rights Law Analyst
(CHRLA)
The Certified Human Rights Law Analyst (CHRLA) is a six month online course which explores various international human rights issues, including civil and political rights, roles of international criminal courts and tribunals, the non-state actors and defenders of human rights. The course takes an international approach to human rights and covers several jurisdictions. The course is intended to prepare you for higher qualifications in the field of human rights and equip you to understand and gain knowledge on various aspects of international human rights law.
Who Should Pursue This Course

Lawyers
LLM and LLB Students
Human Rights Activists
Judges
Journalists
Political Science Students
International Relations Students
NGO Professionals
International Lawyers
Policy Makers
Method of Instruction

Completely online with unique study materials, comprehensive reading lists, video lectures and exams.
Benefits and Outcome of the course

Introduction to a range of proven human right advocacy methods and critical concepts as means to reflect on and deepen the work.
Learn and understand the principles of human rights.
Understand the ways in which human rights law interacts with other legal disciplines.
Learn how to analyze and apply the provisions of domestic human rights legislations.
Focuses on key human rights themes or issues affecting people globally.
Key differentiators

A practical approach has been adopted in formulating the course, where insights and inferences are given priority.
The course is based on an independent learning approach, with emphasis on critical thinking and discussions
Attend and participate in exclusive human rights seminars and conferences.
Be informed promptly of latest cases on human rights.
Equips you to work with human rights organizations and movements.