Certified Intellectual Property Law Analyst (CIPLA)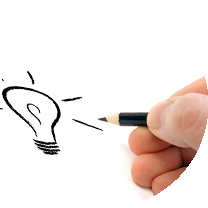 Certified Intellectual Property Law Analyst
(CIPLA)
The Certified Intellectual Property Law Analyst (CIPLA) is the six months online certificate course on Intellectual Property Rights (IPR) from Law Pundits. The course aims at equipping people from different backgrounds on intellectual property law, create awareness and help in developing the knowledge on how intellectual property can be protected in various sectors. The course takes an international and comparative approach to intellectual property and covers various jurisdictions. It covers, patents, copyright, trademark, branding, as well as specific industry focused discussion, addressing the pharmaceutical, technology, software among others.
Who Should Pursue This Course

Lawyers
LLM and LLB Students
Science and Bio-Technology Students & Professionals
R&D Professionals
Software Professionals
Entrepreneurs
Pharmaceutical Students
Engineering Students
Chemical/Mechanical Students & Professionals
Method of Instruction

Completely online with unique study materials, comprehensive reading lists, video lectures and exams.
Benefits and Outcome of the course

Understand and learn the practical aspects of acquiring intellectual property rights, including filing applications, analyzing forms, and identifying statutory bodies dealing with intellectual property.
Comparative approach of learning gives the learner exposure to various jurisdictions, predominantly USA, UK, Europe and certain emerging economies.
Learn practical applications and implications of intellectual property law.
Become knowledgeable about the origin and evolution of intellectual property law.
Learn different forms of intellectual property law, namely copyright, trademark, patent, etc.
Key differentiators

Our course content is prepared and developed by forerunners in the field.
The inter-disciplinary approach of the course will provide an overview on how intellectual property is created and protected.
Discussions on various legal aspects that are highly useful for entrepreneurs and startup companies.
Get the latest internship and IP Job opportunities updated on the learning portal.
Get prior invites to attend and participate in exclusive Intellectual property Law seminars and conferences.
Network with other intellectual property law analysts.