Certified International Contract Drafting and Negotiation Analyst (CICDNA)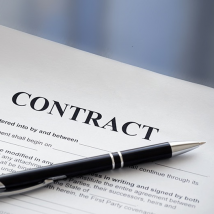 Certified International Contract Drafting and Negotiation Analyst
(CICDNA)
Whether you are a legal professional, entrepreneur, start-up founder, freelancer, employer or employee, it is likely that you will have to deal with contracts quite regularly. Some of them official and written, others perhaps unwritten, no matter what the situation, understanding the principles of contract drafting and negotiation and learning how to draft properly will not only save you a lot of time and money, it will also protect your business and help in laying down the terms between contracting parties, very clearly. After this course, you will be able to draft and review most of the different kind of contract, whether it is a common rental agreement or a complex Asset purchase agreement involving several parties, this course is bound to guide you to draft it efficiently.
Who Should Pursue This Course

Lawyers
Law Students
Freelancers
Developers and Designers
Mid and Senior Level Managers
Management Students
Chartered Accountants
Company Secretaries
Corporate Lawyers
Marketing Professionals
Tax Professionals
Architects
Procurement Managers
Project Mangers
Engineers
MBAs, BBAs
Method of Instruction

Completely online with video instructions and sample contracts.
Benefits and Outcome of the course

Whether you are a lawyer, law student, entrepreneur, professional, employer, employee, or freelancer, it is likely that you would have to either deal with contracts regularly or at some point in your life. The certified contract drafting and negotiation course will equip you with the skills needed to draft, review, and negotiate contracts.
Key differentiators

The course takes a scientific approach in the sense that the basic aspects of contract law is covered along with detailed explanation and practical examples on how contracts are drafted, reviewed and negotiated.