international Legal Practitioner Course (iLPC)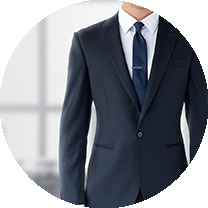 international Legal Practitioner Course
(
i

LPC)

It is proven beyond all doubt and debate that the traditional law degree (undergraduate or graduate or post-graduate) does not equip you for law practise. This is where the need for an academic programme tailored for equipping the practising lawyer is most emphasized.

The Law Pundits International Legal Practitioners' Course (the iLPC) is a premiere online certificate programme designed to create the best lawyers for the legal industry. Our programme is aimed at lawyers wishing to enhance the quality of their services rendered.
Who Should Pursue This Course

The course is designed for every lawyer who is new to law practice and also for students about to finish law school.
Method of Instruction

The course is categorized into learning modules, practice sessions, tests and assignments. The course is conducted entirely online through the Law Pundits learning portal. This is to ensure the convenience of the participants. The lectures, the practice tests, the assignments and the exams are conducted entirely online. This enables the student to access, learn and successfully complete the course anywhere and anytime.
For the successful completion of the course the student is expected to learn from the reading modules and video lectures, submit the assignments promptly, complete practical sessions and successfully pass the tests by scoring at least 60% of the total marks.
Benefits and Outcome of the course

Equip yourself to go to the next level of law practice
Be trained by lawyers experienced in law practice and legal training
Get trained on corporate legal skills like commercial contract drafting, contract reviewing, and contract management
Learn the key elements of litigious practice including how to structure arguments, drafting case briefs and structuring skeletal arguments and court craft.
Practice drafting and legal writing through state-of-the-art Law Pundits online portal
Be trained in supplementary legal skills including corporate communication, legal writing, negotiation and business development
Be enlightened on legal marketing and networking
Interact with lawyers from different countries through the Law Pundits forum
Key differentiators

Learn from instructors with over 20 years of practical and legal training experience.
One of the course developers has been lecturing in the most popular Legal Practice Course for several years.
Gain understanding on how to extend your law practice globally
Enhance practice through our flagship LP Practical LawyeringTM lectures and practice notes
Get insights into different areas and modes of law practice