Law School Guidance Course (LSGC)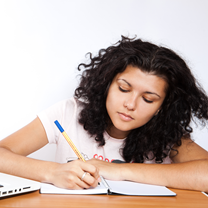 Law School Guidance Course
(LSGC)
The Law Pundits School Guidance Course (LSGC) is an innovative step in standardising the study of law in law schools by being an instructive programme in navigating through law school while utilising various resources and avenues available to the law student.
Who Should Pursue This Course

The Law School Guidance Course is designed to cater to the first year and the second year law student. Interested students in the subsequent years of law school study can also enroll for the course.
Method of Instruction

The course would be taught completely online through the learning portal within the Law Pundits website. The entire course is taught in English. Assignments and test submissions shall also be made online.
Benefits and Outcome of the course

Be effectively guided throughout law school.
Learn the international standards of law practice.
Understand and be guided about the major academic and co-curricular activities in law school.
Plan and strategise an effective legal career.
Key differentiators

Innovative and the first ever instance of such a programme.
Completely conducted online, which enable students to learn at convenient pace.
Course developed by lawyers with international practice experience.